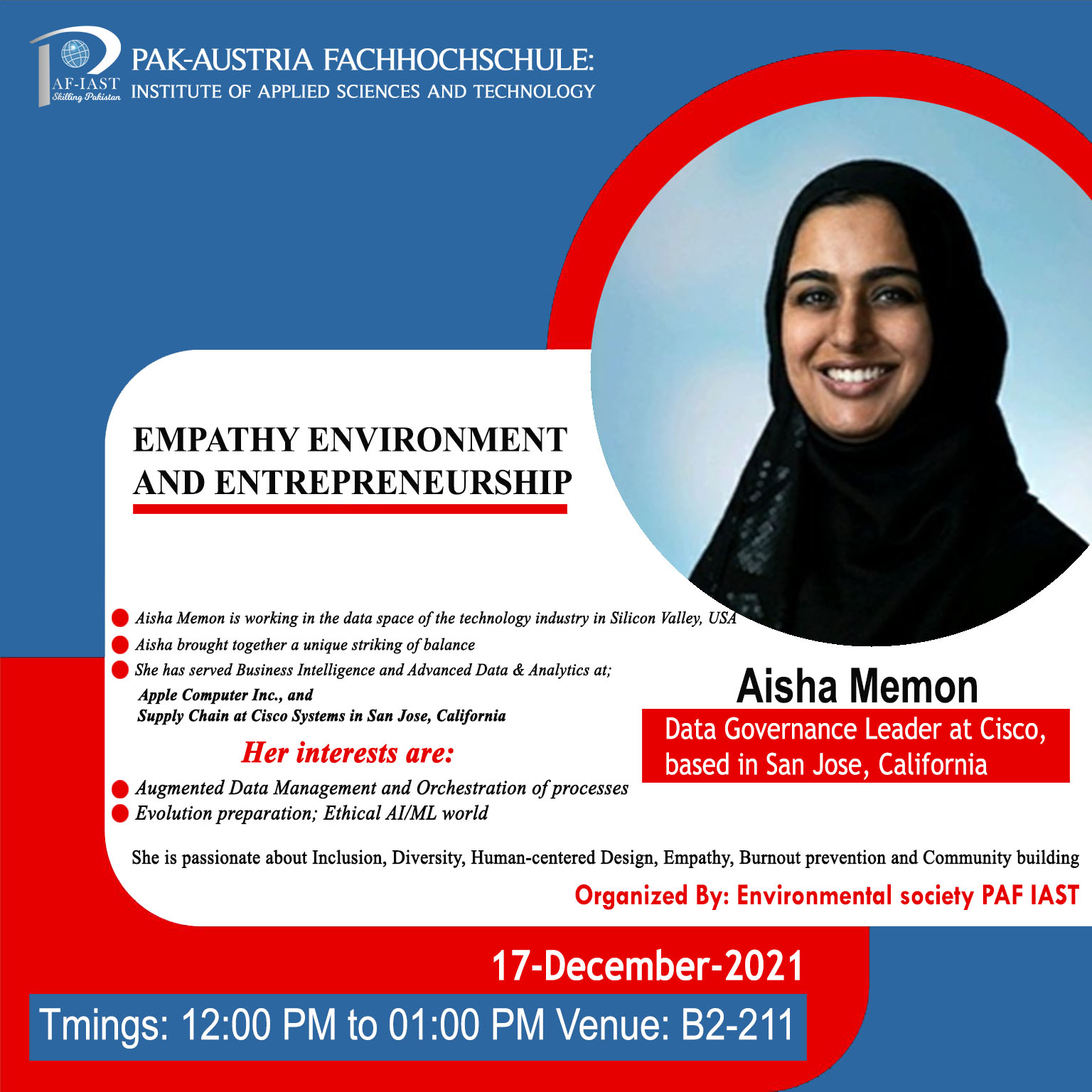 Data Governance Leader at Cisco, based in San Jose, California.
Aisha Memon is working in the data space of the technology industry in Silicon Valley, USA
Aisha brought together a unique striking of balance: the best values of both worlds together in her skill set and work ethic.
She has served Business Intelligence and Advanced Data & Analytics at;

Apple Computer Inc., and
Supply Chain at Cisco Systems in San Jose, California.

Her interests are;

Augmented Data Management and Orchestration of processes.
Evolution preparation; Ethical AI/ML world

She is passionate about Inclusion, Diversity, Human-centered Design, Empathy, Burnout prevention and Community building.