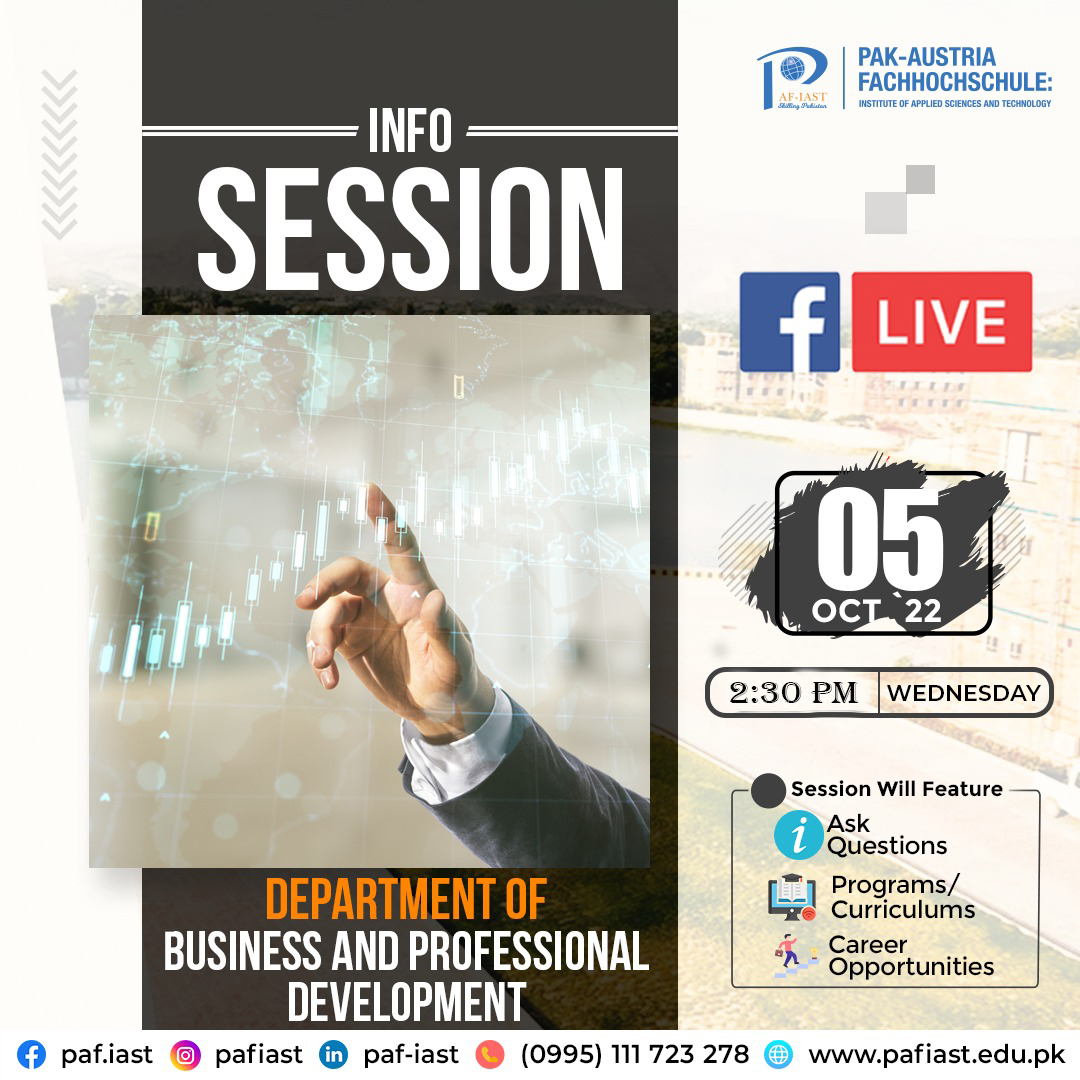 Join us for an informative #live session regarding our department, program, and career opportunities.
Lock your calendars now.
In today's competitive and ever-changing environment, skill-based business education is the need of the hour, where corporations, government and non-governmental organizations and entrepreneurs face unprecedented challenges that require deep analytical and profound managerial approach that can tackle those challenges. At the School of Business, Entrepreneurship and Professional Development (SBEPD), we impart skills to empower you with out-of-the-box thinking through problem-based learning that is driven by the development of skills of 21st century.
Our business management degree will help you to gain in depth knowledge, exposure and understanding of the core elements of management and entrepreneurship. It is also the first step into the world of business if you have no prior experience. It provides industry insights, such as market trends and industry reports, which can prove to be invaluable in your career and you will be encouraged to apply academic theory to real life business situations that will help you kick start your career once you graduate. We strongly believe that during your academic association with the PAF-IAST, you will have ample opportunities to progress at the campus, and test launch your innovative business ideas.
Bachelor Programs
The SBPD is currently offering the following undergraduate programs:
Business Administration
Accounting & Finance
Entrepreneurship & Innovation
Business Analytics
Commerce