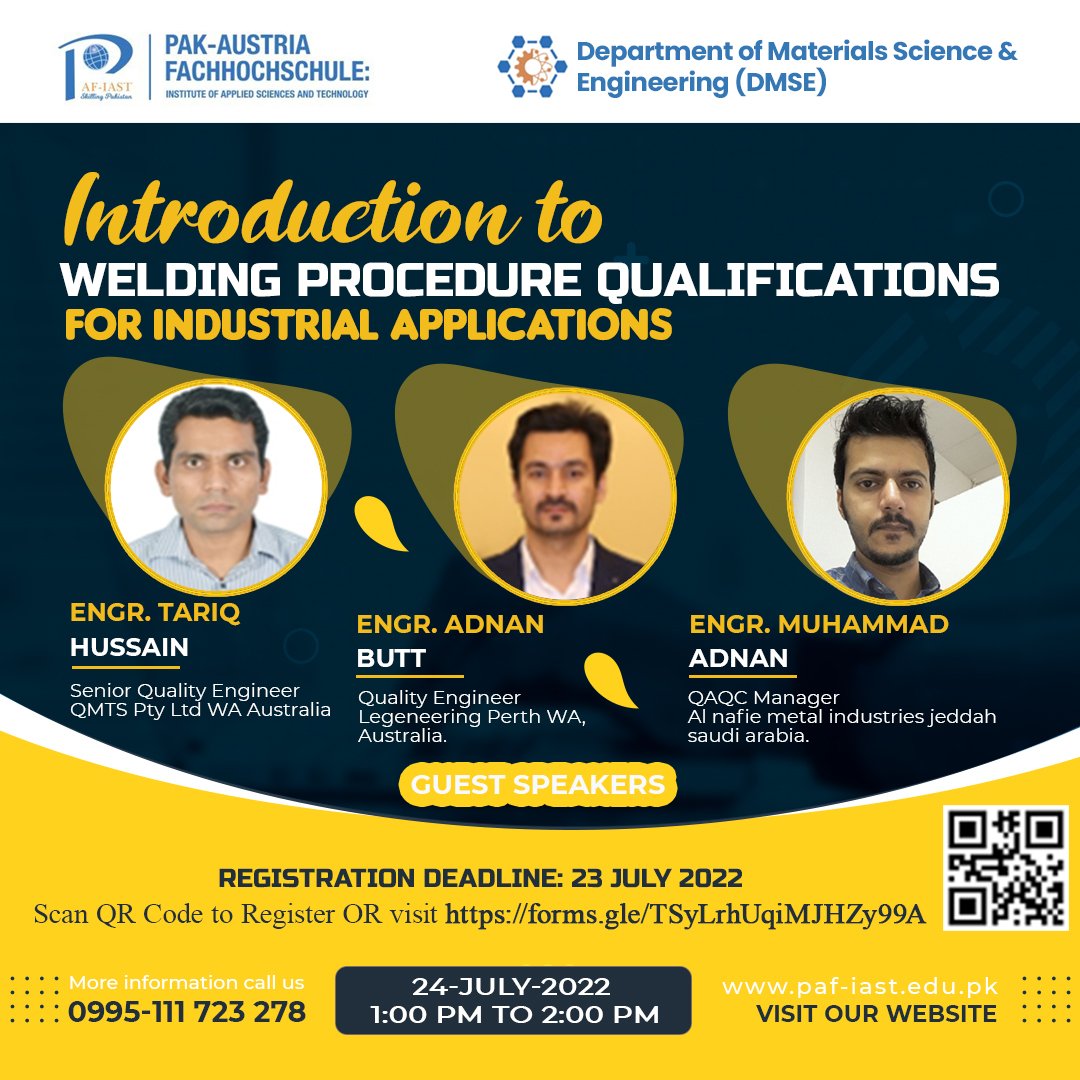 An online webinar about the important industrial topic of "Introduction to Welding Procedure Qualifications for Industrial Applications" for early career engineers and engineering students. to be held on July 23, 2022, from 1:00 pm to 2:00 pm.
All the speakers are Metallurgical & Materials Engineers of Pakistani origin with above 14 years of industrial experience abroad.
NO registration fee for the webinar & participation e-certificates will be sent to registered attendees via email.
Link to Registration Form:
https://forms.gle/TSyLrhUqiMJHZy99A
Link to online webinar:
https://tinyurl.com/DMSEwelding
Or join by entering the following details:
Meeting ID: 331 327 115 021
Passcode: auE7LV