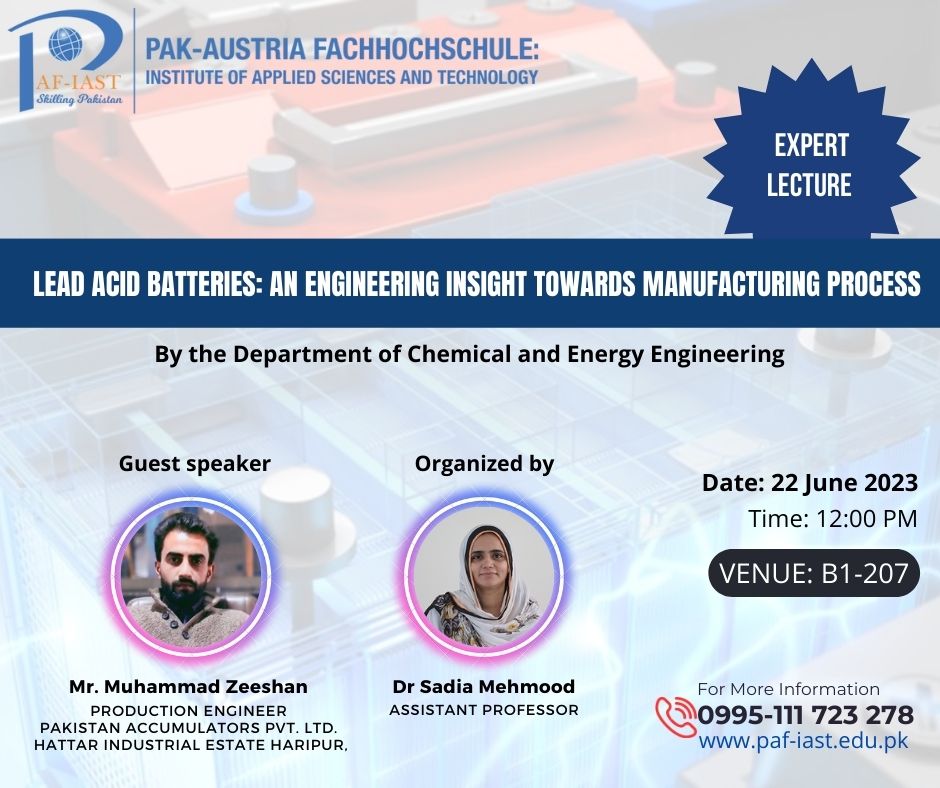 🔋 Unleash the Power of Lead Acid Batteries! ⚡🔬
🌟 Expert Lecture Title: Lead Acid Batteries: An engineering insight towards Manufacturing Process
🗣️ Guest Speaker: Mr. Muhammad Zeeshan
🏭 Production Engineer at Pakistan Accumulators Pvt. Ltd.
📍 Hattar Industrial Estate Haripur, KPK, Pakistan
📅 Date: 22nd June 2023 (Thursday)
⏰ Time: 12:00 PM
📍 Venue: B1-207
This enlightening session is organized by Dr. Sadia Mehmood, Assistant Professor at the Department of Chemical and Energy Engineering, PAF-IAST.
Gain valuable insights into the manufacturing process and engineering aspects of lead acid batteries as Mr. Muhammad Zeeshan, an industry expert, shares his knowledge and experience.
Don't miss this opportunity to delve into the world of lead acid batteries and enhance your understanding of this vital energy storage technology!