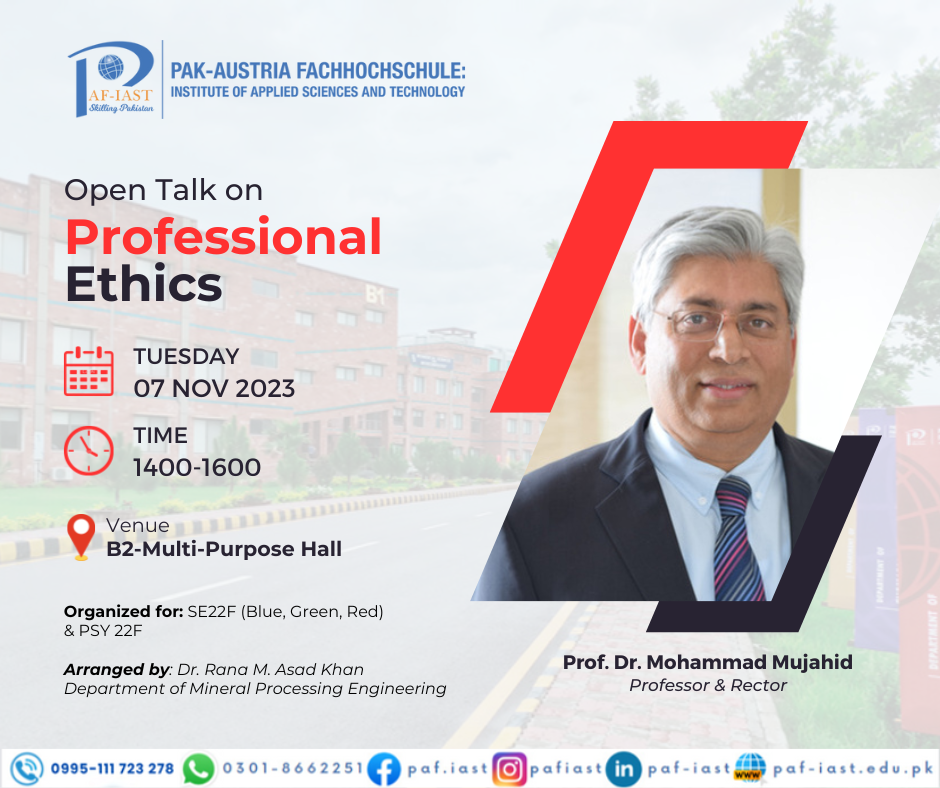 Open Talk on Professional Ethics:
🚀 Explore the landscape of Professional Ethics with Prof. Dr. Mohammad Mujahid (TI), a luminary in academia and Rector of PAF-IAST.
📚 Thought-Provoking Talk Alert for Future Innovators and Psychologists!
📅 Date: Tuesday, 7th November 2023
⏰ Time: 14:00 – 16:00
📍 Venue: B2 Multi-Purpose Hall
💡 Engage with ethical dilemmas, unlock new perspectives, and empower your professional journey.
🌟 Don't miss this chance to enrich your academic and professional ethos!