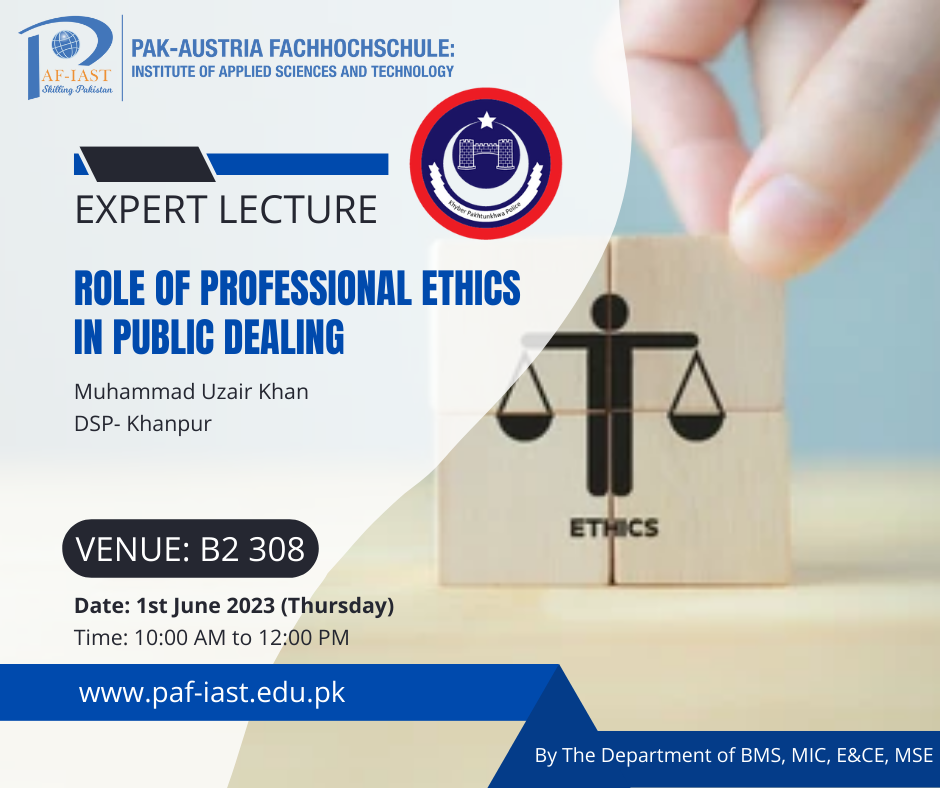 Join us for an insightful expert lecture on "Role of Professional Ethics in Public Dealing" by Muhammad Uzair Khan (DSP- Khanpur).
Venue: PAF-IAST B2 308 LT
Department: BMS, MIC, E&CE, MSE
Don't miss out on this valuable opportunity to learn from an experienced professional. Mark your calendars and be prepared to enhance your understanding of professional ethics.