Pak Austria Fachhochschule honored to host a distinguished delegation from the Technical University of Applied Sciences Würzburg-Schweinfurt (#TWHS), #Germany on September 19th, 2023. Together, we're paving the way for a brighter future in higher education and innovation.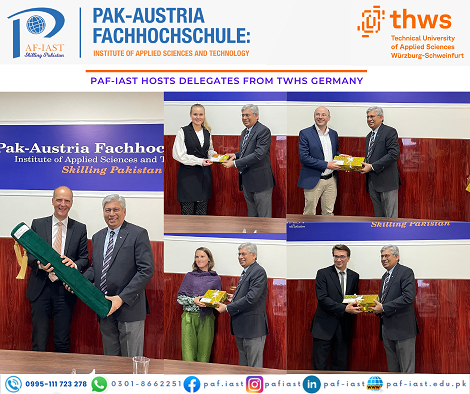 PAF-IAST is thrilled to announce our collaboration with TWHS in the BS Robotics program. Our esteemed guests from TWHS include Thomas Schmitt, Deputy Head of International Office, TWHS, Sarah Fuchs, Patricia Kemmer, Project Coordinator for the Digitization of Teaching: World TWIN, Martin Spiertz, Dean of the Faculty of Electrical Engineering, Prof. Dr. Abid Ali, and Dr. Robert Grebner, President of University, TWHS.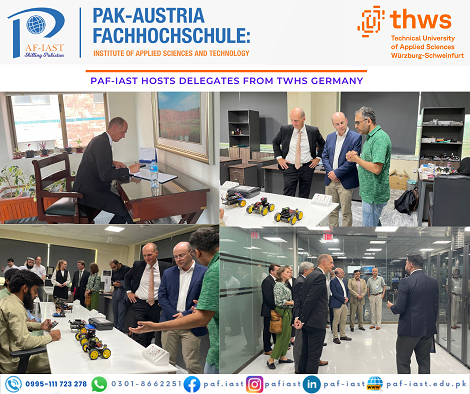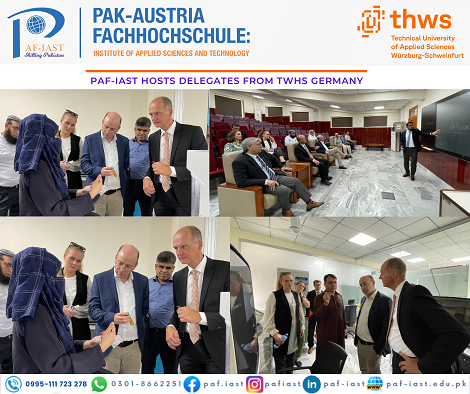 PAF-IAST is represented by Prof. Dr. Mohammad Mujahid, Rector, Prof. Dr. Nasser Ali Khan, Project Director, Prof. Dr. Arshad Hussain, Dean (FCM3), Prof. Dr. Sharifullah Khan, Dean (FECID), Prof. Dr. Fida Younas Khattak, Provost, and Dr. Abdul Hamid, Senior Director HRM/Finance.
Together, we're forging strong partnerships and unlocking new horizons in academia with the support of our international partners.