Title:
PAFIAST and NTC Embark on a Journey Towards Enhanced Digital Connectivity
In a landmark move that promises to redefine the technological landscape of educational institutions. PAFIAST has taken a giant leap forward. We recently had the honor of welcoming Engr. Miraj Gul, the esteemed Chairman of the National Telecommunication Corporation (NTC) HQ, to our campus. Director-General and a team of Directors from NTC, all present to forge a path of digital innovation and collaboration with PAFIAST.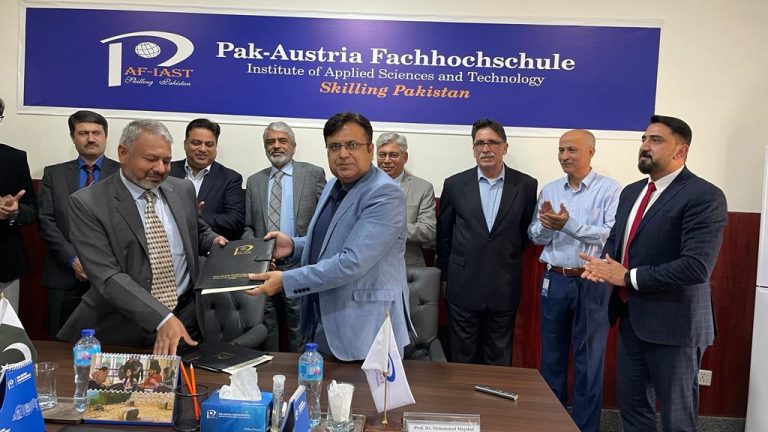 Visit Agenda
The agenda of this high-profile visit centered on an event of great significance: the signing of a service agreement. Unlocking Digital Connectivity: NTC and PAFIAST Join Hands. This agreement represents far more than a mere formal alliance between two technology and education powerhouses. It stands as a clear demonstration of our shared dedication to propelling Pakistan's digital boundaries forward.
At the heart of this partnership lies a series of ambitious initiatives. These initiatives aim to enhance PAFIAST's digital infrastructure. Combining NTC's telecom expertise with PAFIAST's innovative academia, the collaboration will greatly improve the institute's connectivity and technology.
For our students and faculty, this translates into an educational experience transformed by the latest advancements in digital technology. We're envisioning a future where enhanced internet services, state-of-the-art digital tools, and collaborative projects become the norm, thereby opening new horizons for research and development.
However, the impact of this agreement reaches far beyond our campus walls. It marks a crucial step towards placing Pakistan on the global map of digital education. By unlocking superior connectivity, we're not just improving our immediate surroundings – we're unlocking a world of potential, opportunity, and innovation for the broader community.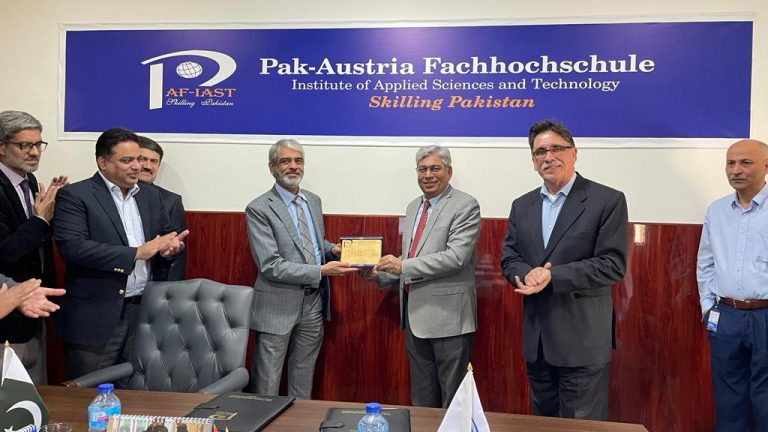 Stay tuned as we embark on this exciting journey. The future of education is here, and it is digitally connected, thanks to the visionary alliance between NTC and PAFIAST.